Adamsville Singles - Russian Dating in United States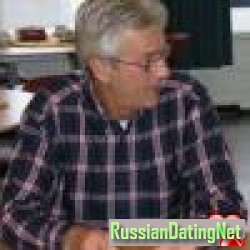 Username:

Gender:

Man

Location:

Looking for:

I am loyal and will be fully committed to whatever causes or relationships I take on. I'm generally less talkative than most, but I'm an excellent listener and a detailed thinker. I'm not a drone. I can engage in lively conversation and I have a pretty sharp sense of humor. I have strong ties to my family and friends and will always be there for them and my dog. I am sincere in what I say and what I do. I tend to have a calming effect on people. I am not easily rattled under pressure and have always been looked to as a leader and a stabilizing force in what I do in business, the community, and with my family and friends. I tend to be goal oriented and can have a difficult time letting go of a problem until I have solved it. On the other hand I don't go looking for problems. If it aint broke, don't fix it.

I have a fairly successful career. I work hard at my job, but I live pretty well. I love the water. I have a boat that I keep down on the Chesapeake Bay and it is my passion. I love to fish and to cruise. I'd really like to do more exploring on the Bay. There are a lot of places to go and things to see out there and the boat will go just about anywhere. I'm a certified SCUBA diver and would like to do more diving. I like sports and I really get into some of it, but I'm not a fanatic who is glued to the TV for every sporting event year round. Football season is my big season, the rest I don't pay too much attention to. I like to share the things that I enjoy doing, and am also open to trying something new or going someplace different. In general, my lifestyle is pretty simple, but I do like to do things upscale every so often, especially for special occasions.

I am loyal and will be fully committed to whatever causes or relationships I take on. I'm generally less talkative than most, but I'm an excellent listener and a detailed thinker. I'm not a drone. I can engage in lively conversation and I have a pretty sharp sense of humor. I have strong ties to my family and friends and will always be there for them and my dog. I am sincere in what I say and what I do. I tend to have a calming effect on people. I am not easily rattled under pressure and have always been looked to as a leader and a stabilizing force in what I do in business, the community, and with my family and friends. I tend to be goal oriented and can have a difficult time letting go of a problem until I have solved it. On the other hand I don't go looking for problems. If it aint broke, don't fix it.

I have a fairly successful career. I work hard at my job, but I live pretty well. I love the water. I have a boat that I keep down on the Chesapeake Bay and it is my passion. I love to fish and to cruise. I'd really like to do more exploring on the Bay. There are a lot of places to go and things to see out there and the boat will go just about anywhere. I'm a certified SCUBA diver and would like to do more diving. I like sports and I really get into some of it, but I'm not a fanatic who is glued to the TV for every sporting event year round. Football season is my big season, the rest I don't pay too much attention to. I like to share the things that I enjoy doing, and am also open to trying something new or going someplace different. In general, my lifestyle is pretty simple, but I do like to do things upscale every so often, especially for special occasions.

I am looking for a woman with a sense of humor who is willing to
be my equal in everything. I want to shower her with love and would like to be showered with love in return. I want to be her friend, her companion, her lover. I want to learn about her hopes, fears, and dreams: I want to share mine with her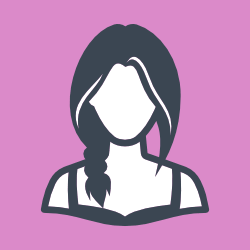 Username:

Gender:

Woman

Location:

Looking for:

Hello Guys,
I'm terribly bored, very lonely, and I need help going through these troubled times. I'm so ready for a change! My heart is crying out for relief. I need sensitivity, patience, understanding. I want to be loved and I want someone to love. I don't want to ruin my life. I enjoy a little partying but mostly at home.
I'm looking for someone to lay down on the couch with me and hold me while watching movies. I'm praying that there is someone out there just for me. Will you be the one to put a smile back on my face and fill that empty spot? Don't hesitate to write, you may be the one. I want a letter so hurry up!

I have a gentle and kind lady, blue eye, light brown hair, slim,5ft 7 inches height 50 kg weight caucasian white live in the USA.

I am looking for a nice and caring man, that could be very much reasonable and loving, a man that will always be there for me in time of need, a man that will always love me for who i am not for what i am, a man that will always treat me like lady.